Was just working on one of our networks about 12 hours ago with one "apn" am currently attached to and came to a realisation that there was actually something fishy going on with that particular network. The trick was working with that "apn" but now it seems to be working for all "apn's", there are exceptions of course. Hopefully one trick i used connected alright but there ain't any incoming connection which makes it weird and situation worse. Other one fluctuates everytime upon connection, meaning it usually disconnect with server connection lost displayed. I think there is a chance with this trick cos as it connected i was able to browse for a while and downloaded a 7mb file before it went back "dead".
Am trying to work out some issues with it and hopefully i will be updating this page with the outcome. Pray for luck.
IF most of us haven't recognized this yet, our dear proxy cheat works with no credit on mtn for a while before going dead. This trick am about to show you,
none should attempt with credit
else you will regret it. I've been doing some up and downs with softwares, ip's and ports lately. Now the tricks am about to post here is not 100% cooked, take it as a 75% chance to success. They are "UNSTABLE" which connection fluctuates much often... I need hands on them to perfect it. So here goes nothing::::
N/B: USE ANY APN TO CONNECT WITH THE TRICKS PROVIDED. JUST GO FOR WHATEVER YOU WANT.
1. ULTRASURF:
This is a software which doesn't need any installation, you just download the executable file and run it.
There are other advantages to this software so try figuring it out.
Click on "Options" and choose "Directly use Ultrasurf". Click OK and in a few seconds it will be connected to server. Point your browser to Proxy: 127.0.0.1 Port: 9666 or better still it opens Internet Explorer upon connection to the server, so no proxy in I E.
2. PD- PROXY
Yes our very own pd-proxy connects to mtn on both "TCP" and "UDP". I don't think i need to say much on this cos you already know how this turns out.
Creating accounts, blah blah blah...
dnt have time for this
!!
With this i was able to browse with "TCP" and downloaded that data i said above till it disconnected and reconnected.
On the other hand "UDP" connected perfectly but with no incoming connection.
Keep trying both protocols and with ip's and ports to make it stay connected without disconneting.
3. JAP / JONDO
This is an anti-censorship program which also bypasses restrictions by internet service providers and countries like china to access contents which by nature has been banned by them.
a. Download the software above, make sure u got java installed on your system
b. Open the shortcut created on desktop, click on "Config"
c. Click on "Anonymity" on the left pane and click "Manual" to enter Host and port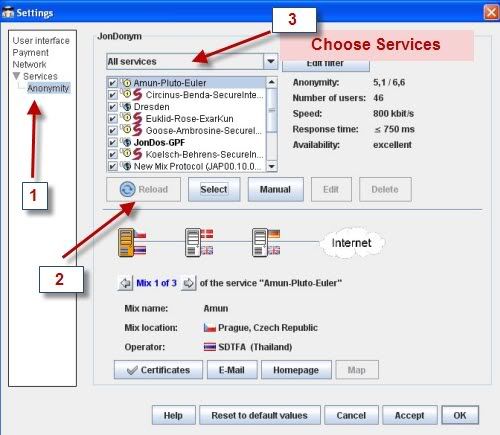 d. Input this into Host and port each time by clicking "Ok" and hitting "Manual" back again:::
Host: 141.76.45.33
Port:443
Host: 91.184.37.67
Port:443
Host: 93.152.146.220
Port: 8888
e. Click on "Accept" and "Ok" at the bottom after all that.
f. Push back Anonymity to "ON" if its "Off" and wait for some few seconds to be connected. Select the option to restart Jondo when prompted after clicking Accept.
g. Point your browser to PROXY: 127.0.0.1 PORT: 4001
Note: Again they ain't 100% fool proof...trying with ip's and port here and there could help make it stable. In my own point of view, sticking to IP's on port 80 could ensure better results. You could also try the other, anyways whichever one makes it solid!!!
drop down ur comments below